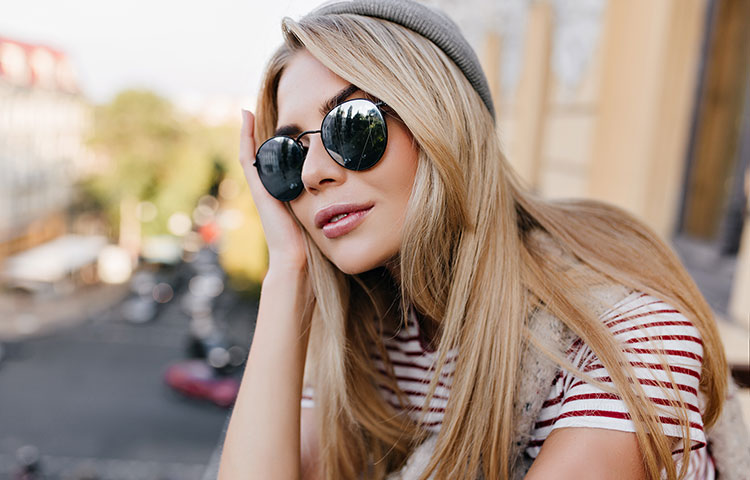 What are the Benefits of Anti Glare Coating for Safety Glasses?
While working in an environment where there are several threats present that pose a risk of eye damage, you need a pair of protective glasses. However, when you buy them, there are plenty of factors that influence your decision to purchase perfect prescription safety glasses online and even offline. The regular glasses you wear are not designed to resist a high amount of impact that might be involved in your work.
Mainly, safety glasses are made from lightweight material, yet they withstand impact. Do not make the mistake of replacing your safety glasses with your regular glasses if you already wear prescription glasses or contact lenses; instead, get Rx safety glasses customized for yourself to get the protection you need with the optimum level of comfort.
What is Anti-glare coating?
After they have been shaped, a thin layer is applied to the lenses of the eyeglasses, which is called anti-glare coating. Anti-glare coating is also known as anti-reflective and AR coating. Anti-reflective coating or anti-glare coating keeps reflections from bouncing off your safety glasses' lenses where they might interfere with your vision. Anti-glare coating is an excellent addition to your safety glasses, as that will ensure the full protection of your eyes.
Check out the collection on our online store where we design prescription safety glasses with anti-glare coating; you can buy them at incredibly affordable prices. The anti-glare coating on the lenses will give you a clearer vision while working on your heavy-duty jobs.
Have a look at some benefits of anti-glare coating on safety glasses.
Enhances visual clarity
Reflections interfere with the vision from your glasses in ways you don't even notice at first. The anti-glare coating allows the light to pass more freely through your lenses without obstructing your vision. This will enable you to have enhanced visual clarity while you have your safety glasses on, making them a great addition to your safety glasses.
Extends the life of your lenses
Anti-glare coating is known to protect your eyeglasses' lenses from scratches and smudges, which gives your eyeglass lenses a longer life. This makes anti-glare coating a smart investment since you will not have to replace your lenses very frequently.
Protects from UV rays
The anti-reflective or anti-glare coating helps protect your eyes from the sun's damaging rays. UV protection is generally added to the backside of the lenses to defend your eyes against UV rays that would reflect from surfaces like windows or sidewalks.
Reduces your blue light exposure
Anti-glare coated lenses reduce the eye strain on your eyes, which is caused due to blue light exposure and makes it easier for you to focus on screens for a more extended period. It keeps the headache from building behind your eyes. The anti-glare coating will prevent the blue light from reflecting onto your glasses and obstructing your vision.
Polycarbonate lenses
Safety glasses come with different lenses. If you have polycarbonate lenses of high-index lenses, you will be more likely to need an anti-glare coating than the person who has a traditional plastic lens. In general, polycarbonate lenses reflect more light than regular plastic lenses, so not opting for an anti-glare coating can damage the eyes of the wearer. It is a threat to the wearer's eyes, especially when the glasses have been worn for safety purposes, they will be utterly useless while working with surfaces that reflect light. So choosing anti-glare coating is a more practical method of improving the vision throughout the lifetime of the lens or only buying the eyeglasses that come with anti-glare coating. Browse from our collection of anti-reflective Rx safety glasses on our online store and choose from plenty of the most exquisite designs.
Is anti-glare coating still worth it?
If you are still on the fence about your decision to get anti-glare coating for your pair of lenses, then here are some key questions that will help you determine if it is the right choice for you.
Can you afford to have an anti-glare coating?
Do you wear your prescription safety glasses more often?
Do you have polycarbonate or any other type of lenses that causes a higher level of reflection?
Do you find yourself getting headaches regularly when wearing glasses with no anti-glare coating?
If your answer to the above questions was yes, then you must invest in the anti-glare coating.
The advantages of anti-glare coating on your prescription safety glasses make it a smart choice. Even the technology that goes into making anti-glare coated lenses has evolved significantly over the past years. Today, the anti-glare coated glasses allow more than 99% of the available light to pass through the lenses. This makes the vision crystal clear and sharper than ever. This simple addition to your glasses can be massively beneficial for the user.
---