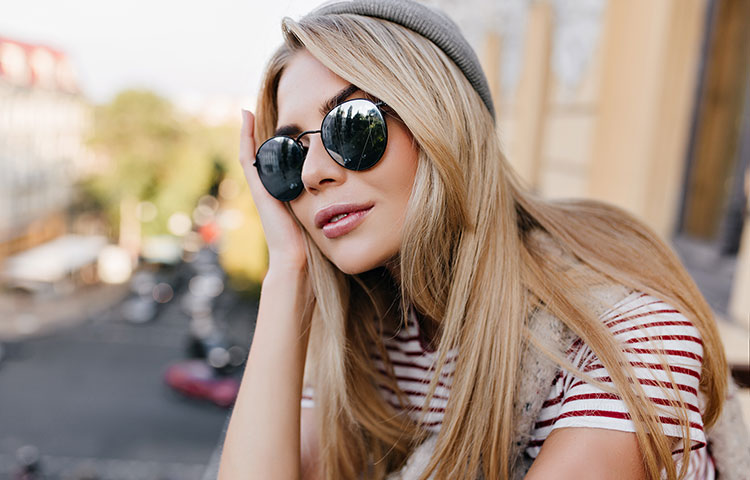 What Are The Benefits of Bifocal Safety Glasses?
Protective lenses with magnifiers (bifocals) are moulded directly into the lenses of Bifocal Safety Glasses. They are ideal for people who use reading glasses but also need to be protected against falling objects. Because of the availability of Bifocal Safety Glasses, you will no longer be required to alternate between protective and non-protective reading glasses. Approximately 10% of the population needs the use of dual bifocal safety glasses to see clearly! Users who require assistance reading print while participating in activities that require wearing of safety glasses can benefit from these lenses and they improve the quality of vision. Here are a few benefits of wearing bifocal safety glasses that you should note.
Benefits of Bifocal Safety Glasses
Now that you know what bifocal safety glasses are, let's have a look at some of their major benefits.
Bifocal Safety Glasses Is An Excellent Choice For People With Dual Vision
Having the ability to read while wearing dual bifocal safety glasses provides the individual with the benefit of vision correction for objects that are further away as well as the ability to see closer objects. If you are nearsighted, which means you have difficulty focusing on things unless they are reasonably close to your eyes, or farsighted, which means you have difficulty seeing things that are close to your eyes, they are a wonderful choice for you.
Wearing dual bifocal safety glasses is a fair option for someone who suffers from both of these visual disorders. The upper component of the lenses is intended to adjust vision for items that are located at a distance from the user. Essentially, the lower section of the lenses acts in the same way that bifocal reading glasses do, allowing the wearer to read and see things that are near to their face.
Bifocal Safety Glasses Enhances The Vision
Bifocal Safety Glasses, often known as safety glasses with readers,' are a type of protective eyewear that provides both vision correction and distance vision correction. Those who require reading glasses, as well as high-quality safety eyewear, will find these to be ideal. Safety glasses with bifocals are available in a variety of strengths (diopters) ranging from 1.00 to 3.00. Thus, you'll have a clear vision from various distances, and you'll be able to concentrate on objects close to you as well as those that are far in the distance (approximately within 18 inches from your eyes).
Bifocal Safety Glasses Is Convenient To Use
You will no longer have to switch between your readers and your safety glasses if you buy Bifocal Safety Glasses! Because these impact-resistant safety lenses include magnifiers (bifocals) integrated into them, these revolutionary spectacles combine the benefits of reading glasses with the benefits of protective eyewear! They are perfect for anyone who needs reading glasses as well as reliable safety glasses!
As you can see above, Bifocal Safety Glasses provide a lot of benefits to a diverse group of people. Not only do they provide vision enhancement and protection, but they also provide comfort, adaptability, and style! One should take all steps to reduce workplace eye injuries and make full use of protective safety glasses wherever possible.
There are a plethora of circumstances and environments in which bifocal safety glasses can be used. Bifocal safety glasses are frequently purchased from a diverse range of different persons working in various occupations. Architectural designers, quantity surveyors, and site managers are just a few of the professionals who profit from the use of bifocals. It's always wise to choose the best quality of bifocal safety glasses as maintaining the safety of your eyes is a must at all times. And to help you with it, there are a huge variety of stylish options to choose from on the website of GoSafetyGlasses. The best part of purchasing from us is that you will get high-quality premium safety glasses at affordable prices that won't pinch your pockets!
---