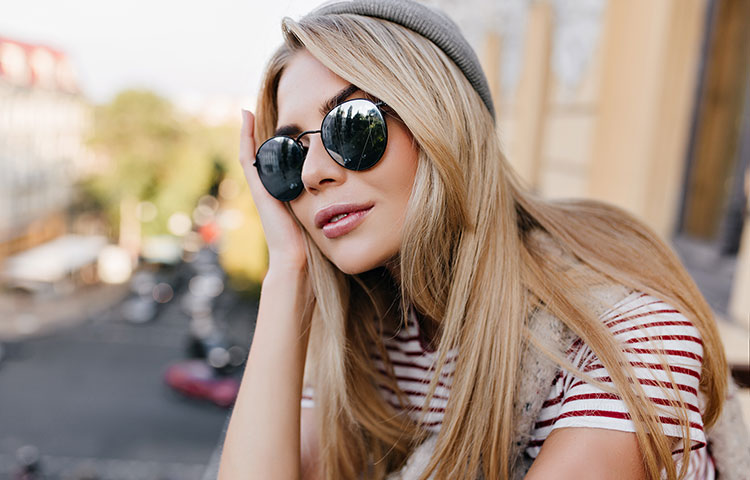 How To Identify Prescription Safety Glasses and Goggles?
Why take the risk of losing your vision when wearing safety glasses or protective goggles can keep your eyes safe and provide you with a lifetime of clear vision?
The safety goggles are meant to give eye protection against a variety of risks such as chemical spills, clean rooms, pollutants in labs, and heavy industrial work, all of which have either a direct or indirect ventilation design. Its major function is to protect the eyes from physical injury or illness that may occur as a result of exposure to numerous components in the surrounding environment. It is available in a variety of shapes and styles. As a bonus, it is available with a variety of protective coatings, including scratch and UV protection as well as static and fog resistance.

Safety eyewear can be customized as per your requirements. It also comes in a huge variety of shapes and sizes depending on the type of work you wear it for. You might be interested in learning more about the safety glasses and goggles that are most appropriate for your lifestyle, given that experts estimate that adequate protective eyewear can prevent up to 90% of all eye injuries!

Types of Prescription Safety Glasses Based on Activity

Seek out the most appropriate safety eyewear for your upcoming job assignment or everyday activities. Whether you' are getting ready for a day on the job site or heading out to your favourite target shooting range, GoSafetyGlasses can help you explore all the varieties of safety glasses. Let's have a look at the various types of safety glasses that you can choose from

Standard Prescription Safety Glasses

Safety eyewear is worn to provide broad protection from flying objects and debris in the air. Some of these glasses also protect against hazardous radiations such as blue light, ultraviolet light, and other similar wavelengths.

Because prescription safety goggles allow you to see just as well as you would if you were wearing your regular glasses, you may use them whether you' are working in a dirty, dusty cold, or hazardous situation. Not only will you be safeguarding your conventional glasses from scratches, cracks, and other types of damage that might occur in these conditions, but you will also be giving your frames a rest. In this way, you can limit the amount of daily wear your glasses are subjected to, potentially increasing the longevity of your spectacles.

Prescription Safety Glasses With Photochromic Lens

Photochromic safety specifications are intended to act in response to ultraviolet light and change the colour of the glass in response to variations in light in the surrounding environment. Because of this, you won't have to change your lenses while changing from an indoor to an outdoor environment. When needed or demanded, your high-quality pair of photochromic spectacles will automatically transform from coloured to clear to meet your needs.

Prescription Safety Glasses For Medical Professionals

In work labs and examination rooms, medical workers are also subjected to potentially dangerous light. As a result, they must wear protective medical glasses. This aids in their protection against dangerous UV radiation and infrared rays.

What makes these glasses so appealing is that the majority of them are available for purchase at economical prices. Always choose medical safety glasses that include protective characteristics such as glare reduction, military-grade quality, anti-fog coating, and sturdy polycarbonate frames to ensure your safety.

It is also critical that the frames are comfortable and well-anchored to the body. At GoSafetyGlasses.com you will get rubber frames and a temple bar, as well as a non-slip nose piece for added comfort.

Prescription Safety Glasses For Running

Given that they are constructed of polycarbonate material, these glasses provide exceptional eye protection. These glasses are available in a wide variety of coloured lenses, ranging from clear to clear with silver AR to smokey grey and everything in between. These multi-purpose safety spectacles have an additional foam nose cushion that provides a non-slip grip, as well as compact earpieces for maximum comfort and security when driving.

Protective Eyewear For Using Machinery

Safety goggles are a type of personal protective equipment that can be worn by anyone but are particularly useful for employees who require eye protection in their line of work. You can use these safety glasses with any of the several lenses available, including polarised, tinted, clear, and anti-fog lenses.

Carpentry, electrical work, plumbing, building, welding, medical care, and auto repair are just a few of the many occupations that provide a significant risk of eye injury. Even though your primary industry is not included below, there may be some departments that demand the usage of goggles regularly at your workplace. For example, you may need to fix a machine that is used in your business.

Protective goggles are highly recommended if your workplace has eye hazards such as flying debris (concrete, metal, or dust), regular use of chemicals (both liquids and gases), activities that involve the use of devices emitting radiation such as infrared or ultraviolet radiation, lasers, or medical departments that deal with blood-borne pathogens such as HIV or hepatitis.

Prescription Safety Glasses for Swimming

Swimming goggles with prescription lenses are required at all times while swimming. Seawater and chlorine are both protected by these lenses. On top of that, they have improved clarity and may be customized with prescription lenses to meet your specific requirements. The watertight construction allows you to open your eyes with confidence and view the aquatic world around you as a result of this. This is also advantageous if you frequently swim in your local pool, which may become crowded at times. To avoid swimming into someone else's legs or obstructing your practice time, it is vital to be aware of where their legs are at all times.

Prescription Safety Glasses for Fishing

When participating in your favourite sport or leisure activity, being able to see well is essential. When fishing, wearing glasses can be particularly beneficial in terms of improving visual clarity and comfort. In addition to providing additional safety and protection for your eyes while out on or near the water, fishing glasses can also provide a more comfortable visual experience while out on or near the water.

It doesn't matter if you need glasses for fishing to correct your eyesight or simply to preserve it; there is a pair of glasses for fishing that will meet your needs. To see far away, up close, or simply to protect your eyes from the sun on a sunny day, fishing glasses can be an extremely useful tool. Whatever your requirements, fishing glasses that are specifically designed for the sport might help you enjoy your activity even more.

Types of Safety Goggles Based On The Level Of Vent

Direct Vented Goggles

Direct vented goggles allow for a direct flow of air into the goggle from the surrounding environment. The apertures in the vented portion of the goggles are designed to keep out spherical objects with a diameter of 0.06 inches (1.5 millimetres) or more, according to the manufacturer. Direct vented goggles can be considered as a good option where there is no hazard from any vapour or liquid in the surroundings.

Indirect Vented Goggles

The use of indirectly vented goggles, which have a hooded or covered vent, protects splash entry. To prevent a direct straight-line flow from the exterior of the goggle to the interior of the goggle, the vented area of the goggle has been constructed. The indirect venting system's goal is to reduce or prevent the flow of liquid splash into the goggle's optical system. It is recommended that, in situations where chemical splash is a threat, indirectly vented goggles be used as adequate protection.

Non-vented Goggles

Despite the lack of any venting, non-vented goggles protect the passage of mist, liquid, dust, and fumes through the eyes. The use of non-vented goggles will be necessary for situations where chemical vapour will be present as an issue of safety.

When deciding on the best safety glasses for your workplace, you must first conduct a dangerous assessment of the environment in which you work. Identifying when, where, and what sort of eye and face protection is required in the workplace if there are eye and face hazards present must be done to avoid any injuries.

Prescription safety glasses are a must for you irrespective of your profession. Consider investing in prescription safety glasses if you wear glasses and your job or hobby requires the use of protective eyewear. You can visit GoSafetyGlasses.com and explore the wide range of collections of prescription safety glasses we offer. We will be happy to assist you in finding a pair that meets your requirements. Contact us today for more information about our products and services.
---